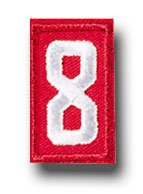 The Boy Scouts of America troop at First Baptist Church of Jackson, Mississippi, is known as Troop 8. Begun in 1920, Troop 8 has the distinction of being the longest continuously sponsored troop in Mississippi, and is among the longest in the nation. We have been chartered by First Baptist Jackson since 1921.
With this distinction also comes a very close relationship between the mission of First Baptist Jackson and Troop 8. The Boy Scouts of America advocates service to God. As a ministry of our sponsoring organization, Troop 8 advocates a personal relationship with Jesus Christ and supports the Mission, Vision and Statement of Faith of First Baptist Jackson.
Troop 8 also has a proven track record of producing Eagle Scouts. With over 600 scouts achieving the rank of Eagle since 1923, Troop 8 is believed to rank among the highest in the nation in awarding Eagles. [Source]
Our ultimate goal is for every Scout to reach the rank of Eagle. However, the process of moving toward the rank of Eagle is as important as achieving that rank. What a Scout (and a parent) experiences in team-work, self-discipline, leadership, and many other skills will be treasured for a lifetime.
Our mission is to provide a safe and Christ-centered environment for each Scout to explore and discover his God-given potential to make a difference in all areas of life.
Character | Leadership | Adventure | Faith
SCOUT LEADERSHIP (Fall 2017)
Senior Patrol Leader: Blair Young
Assistant Senior Patrol Leader: Adkins, Ryan
Assistant Senior Patrol Leader: Barbour, Charlie
Assistant Senior Patrol Leader: Harvey, Jack
Quartermaster: Robbie Hight, Foster O'Quinn, Landon Watson, Samuel Waltman
Scribe: Banks Hewitt, Charles Phillips
Chaplain's Aide: Wilson Cotton, Will Upton
Webmaster: Ben McBride
OA Representative: Logan Huff
Historian: John Tyson
Troop Guide: Bennett Herring, Walker Lake, Ewing Milam
Den Chief: Thomas Dale, Christopher McHenry, Cooper Proctor, John Moak Scarbrough
Outdoor Ethics Guide: Harrison Jones, Thomas Turner
Bugler: Wilson Cotton, Erick Trinidad
Patrol Leader – Green Dragon: Andy Brown
Patrol Leader – Panther: Owen McRaney
Patrol Leader – Falcon: Allen Rebich, APL Taylor Reece
Patrol Leader – Titans: Jonathan Booker
Patrol Leader – Sharks: Brewer Young
Patrol Leader – Cougar: Harry McHenry
Patrol Leader – Phoenix: Gibson Brown
Patrol Leader – Spartan: Worth Hewitt
Patrol Leader – Black Hawk: Lake Womack, APL Walter George
Patrol Leader – Mustangs: Henry Greaves
Patrol Leader – Raptors: Christian Martin
Patrol Leader – Ice Wolf: Ian Underwood
Patrol Leader – Stealth: Winn Crosby
ADULT LEADERSHIP
Scoutmaster: Bill Spence
Chaplain: Buddy Huff
Quartermaster: Terry Hight
Fox Patrol (First Year) Advisors: Ken Booker, Jimmy Young
Patrol Advisors:

Joel Herring, Jay Brown, Charlie Upton, Sam Watson
Todd Adkins, John McBride, Hamp Jones
Ewing Milam, Robert Hederman, Josh Huff
Bob Stephenson

Advancement Coordinator: Blake Headley
Campout Coordinator: Sam Watson, Mack Mitchell (Assistant)
Leadership Coordinator: Joel Herring
Troop Operations / Chartered Organization Rep: Jackie Meck
TROOP 8 MINISTRY COMMITTEE
Richard Rebich, Committee Chairman
Bobby Boykin
Buddy Huff
Andy Wimberly
Blake Headley
Josh Huff
Jackie Meck
Don Waller
---
SCOUTMASTERS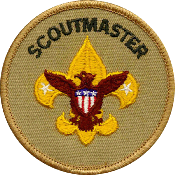 The Scoutmaster is the adult leader responsible for the image and program of the troop. The Scoutmaster and his assistant Scoutmasters work directly with the Scouts. The importance of the Scoutmaster's job is reflected in the fact that the quality of his guidance will affect every youth and adult involved in the troop.
Troop 8 has been blessed with many wonderful men who have faithfully served the roll of Scoutmaster.
A. D. Wicks (1920)
Pat Eager (1920 – 1921)
M. E. Douglas (1921)
J. J. Keith (1922 – 1924) – View Biographical Information
Alvon Doty (1924 – 1929)
Aubrey Gaskin (1929)
Edgar Nation (1930 – 1971)
Robert Denson (1971 – 1979)
Wendall Hollis (1979 – 1984)
Ed McIntosh (1984)
Buddy Huff (1984 – 1988)
Ben Allen (1988 – 1993)
Jim Tatum (1993 – 2000)
Paul Calhoun (2000 – 2003)
Doug Parkin (2003 – 2006)
Andy Talley (2006 – 2008)
Pete Walley (2008 – 2011)
Andy Talley (2011 – 2013)
Sam Coker (2013 – 2015)
Bill Spence (2015 – Present)
---
SENIOR PATROL LEADERS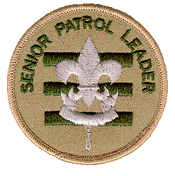 The troop is actually run by its boy leaders. With the guidance of the Scoutmaster and his assistants, they plan the program, conduct troop meetings, and provide leadership among their peers.
The Senior Patrol Leader is the top junior leader in the troop. He leads the patrol leaders' council and, in consultation with the Scoutmaster, appoints other junior leaders and assigns specific responsibilities as needed.
Jonathan Booker (2016-2017)
John William Ables (2015-2016)
Kenneth Niemeyer (2014 – 2015)
Phillip Talley (2013 – 2014)
BJ Howard (2012 – 2013)
Grady Fisher (2011 – 2012)
Wesley Rule (2010 – 2011)
Robert Waller (2009 – 2010)
Carter Barnett (2008 – 2009)
Robert Parkin (2007 – 2008)
Blake Scott (2006 – 2007)
John Wilson (2005 – 2006)
Mark Koury (2004 – 2005)
William Forman (2003 – 2004)
Joey Melton (2002 – 2003)
Neal Wise (2001 – 2002)
Steven Begley (2000 – 2001)
Mark Green (1999 – 2000)
Will Lipscomb (1998 – 1999)
Jonathon Watts (1997 – 1998)
David Hederman (1996 – 1997)
Matt Jones (1995 – 1996)
Jeff Gamblin (1994 – 1995)
Drew Vickers (1993 – 1994)
Doug Hosford (1992 – 1993)
Calvin Thigpen (1990 – 1992)
Thomas Oswalt (1989 – 1990)
Howard Thigpen (1988 – 1989)
Steven Hederman (1987 – 1988)
John Grifiths (1986 – 1987)
Robert Hederman (1985 – 1986)
Henry Greaves (1983 – 1985)
Clark Gamblin (1982 – 1983)
---
Troop 8 Eagle Honor Roll
Click here to View the List of Troop 8 Eagles since 1923.
Troop 8 History